Carriage steel floor plate forming machine
This machine is mainly used for the integrated production of carriage steel floor plate with side board, anti-theft door plate and cabinet body, with function of tri-side forming and cutting, punching, edge-cutting and decorative pattern rolling on the plate. The length and width of product can be adjustable. The machine has advantages of high efficiency, good manufacturing and labor saving.
The machine has included following functional components:
Double-cone decoiler, leveling and feeding machine, length cutting machine, edge-cutting device, decorative pattern rolling device, side forming machine, side-folding device, support device.etc.
Technical parameter:
Rolling thickness:1-1.5mm/1.2-1.8mm
Rolling width: 800mm-1100mm/1100-1400mm
Length range: 1100-1700/1100-2200mm
Machine size: 52Mx4m (L x W)
Total power: about 55kw
Working efficiency: about 400-500pc/shift
Power standard: 380V, 3P, 50/60Hz
Air resource: 0.6Mpa
Working procedures:
Decoiler loading-sheet decoiling-sheet leveling and cutting in length-hinge hole punching and edge cutting-decorative pattern rolling-both sides forming-hinge socket forming of both sides-third side folding-hinge socket forming of third side-auto stacking
Parts of the line
1.auto stacker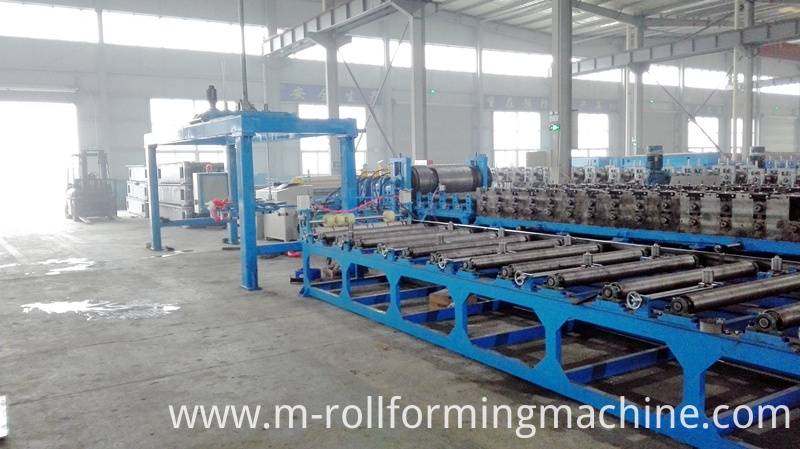 2.both side forming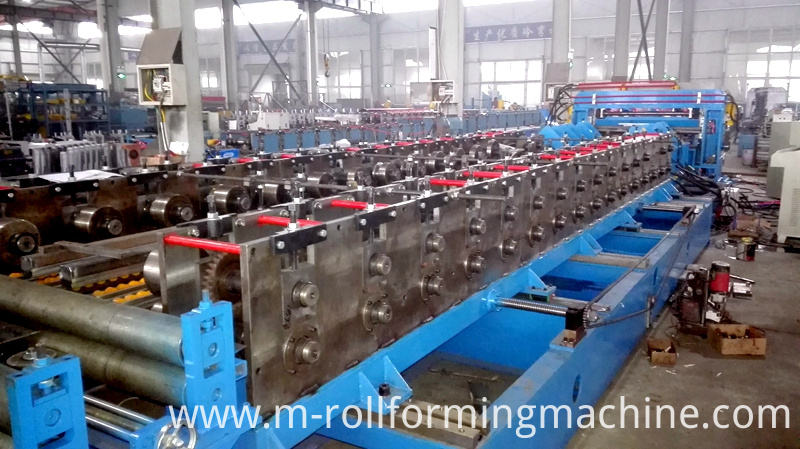 3.decorative pattern roll of plate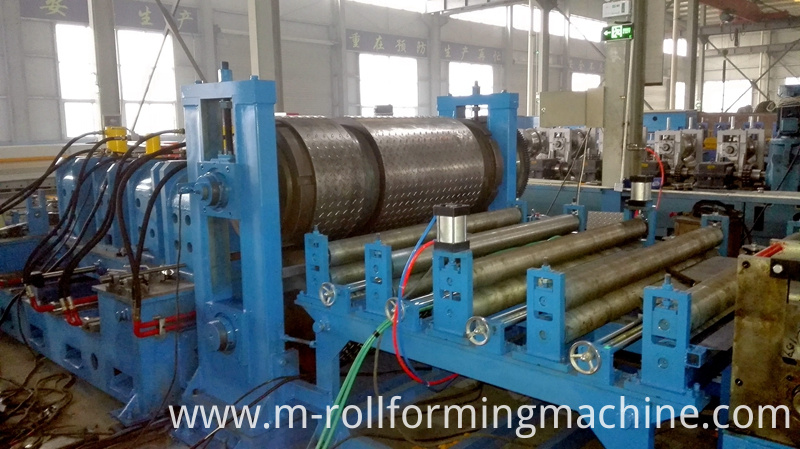 .
4.hinge hole edge cutting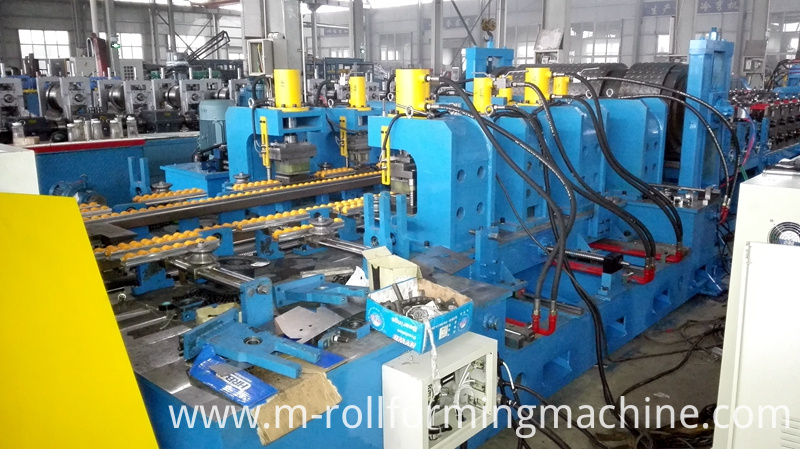 5.hinge hole forming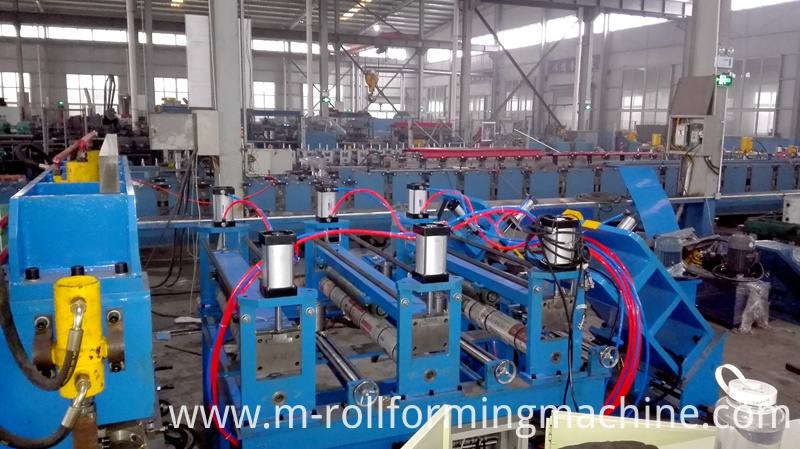 6. hinger hole forming of both sides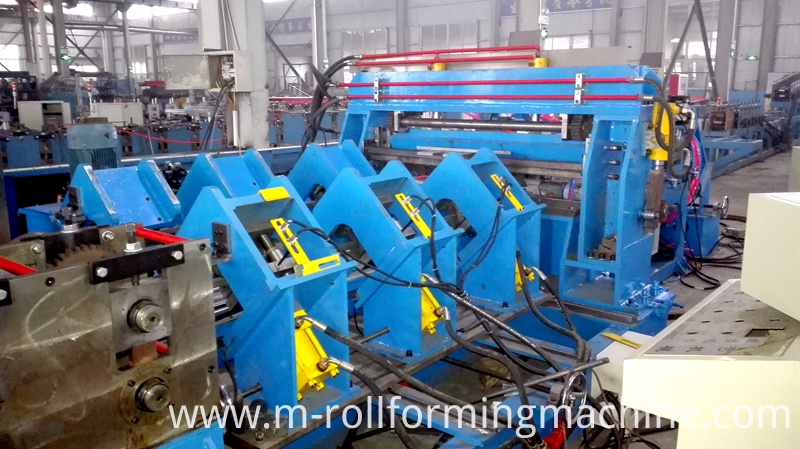 7. leveling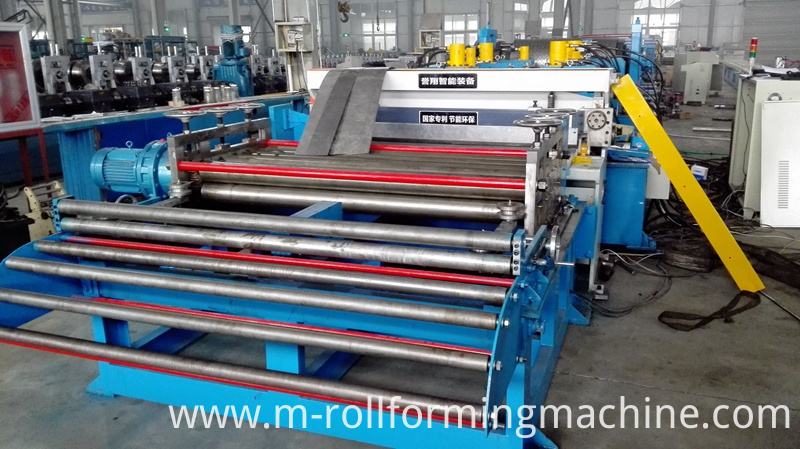 8. side folding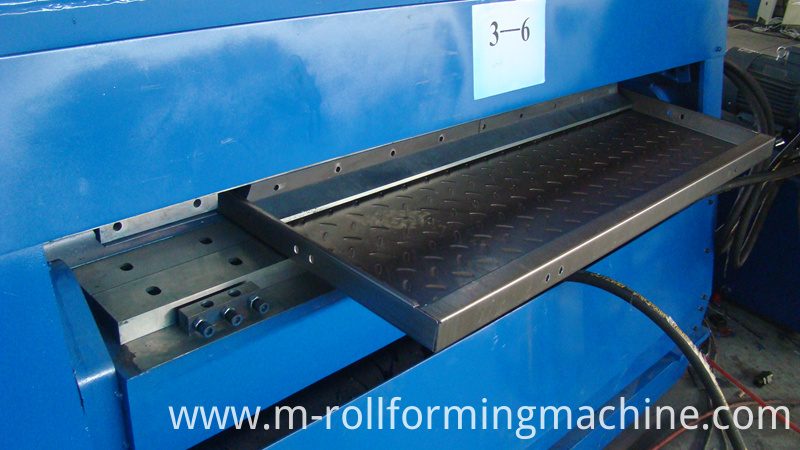 Product Categories : Special Profile Roll Forming Machine